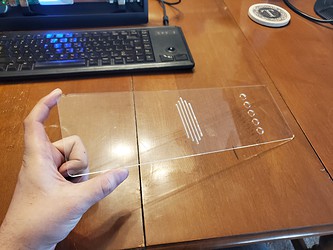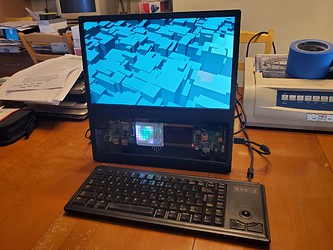 I love my pi-topCEED, but the acrylic panel wasn't meeting my needs: I had to remove it to get a good look at my pi-topPULSE, there wasn't a speaker grille (making all the sound come out the USB port side), and I felt like I had to press too hard on the arrow thing to move the panel. Surely someone has posted a customizable acrylic panel design so I can make a custom one! No? Oh… OK then…
So here we are! I'm going to post the design so anyone can make their own and/or customize it. Post a picture if you do!
Features:
Matches the original outline and it has the locking notch, so it should fit perfectly (minor tweaks might be necessary depending on your laser).
Laser-cut it in any color or material you want!
Speaker grille is for pi-topPULSE, but it wouldn't be hard to customize for the normal speaker.
Convenient finger holes make it easier to slide the panel out, and as a bonus provide extra ventilation for your Pi's CPU!
Questions and comments are welcome!