Now I am testing the N20 motor with encoder. I found the tutorials below on encoders and kit very useful
I used 6V to power both N20 motors, and used a scope to display the quadrature motor encoder outputs A, B of both motors, as shown below.
---

This is the hardware setup of SPV 2WD v0.1, with two N20 motors and 60mm simple plain wheels.
---
Next step is to setup and test the Toshiba TB6612FNG Dual DC Motor Driver, to control the direction and speed (using PWM) of the SPV 2WD's two N20 DC motors.
---
Appendices
Appendix A - TB6612FNG Programming Cheat Sheet
---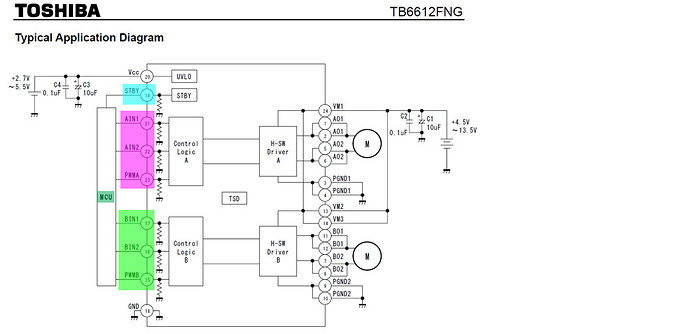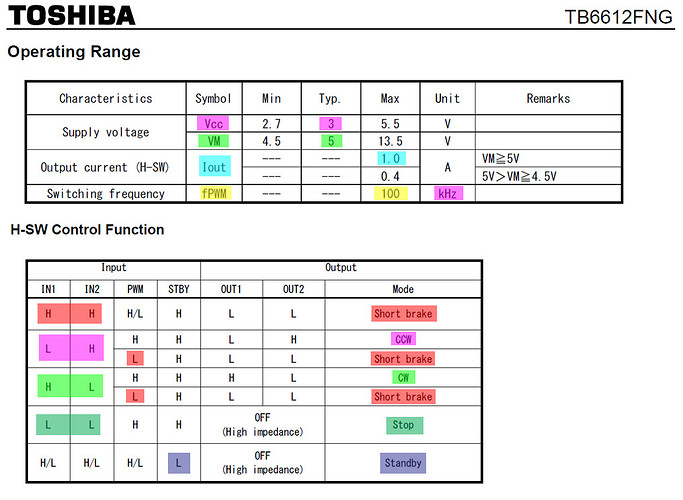 ---
/ to continue, …
---
References
(1) Motor Encoders with Arduino - Andrew Kramer's Research, 2016jan

(2) Magnetic Encoder Pair Kit for Micro Metal Gearmotors, 12 CPR, 2.7-18V (old version) - Pololu