With @wil coming up with the Universal Interface PCB and got my hands on one to play around with/test and offer feedback. I am sure others have one too, so lets discuss it here
So I got one and got myself some Grove sensors and put this together.
Hardware
Grove 16x2 LCD - plugged into I2C
Grove DHT11 - Plugged into D1
pi-top button = plugged into D0
Adafruit Ultimate GPS Breakout v3 - Plugged into GPIO
I did use some Grove Libraries because I don't really know I2C and wanted to get something working
It's nothing special, set it up to show some text and push a button to change the text or display sensor data. Sadly I really do not know how to use the Analogue or I would have used that too. hoping @wil can help out here or let us know some documentation or something, I tried using the pi-top SDK but it would not let me as I needed the foundation plate plugged in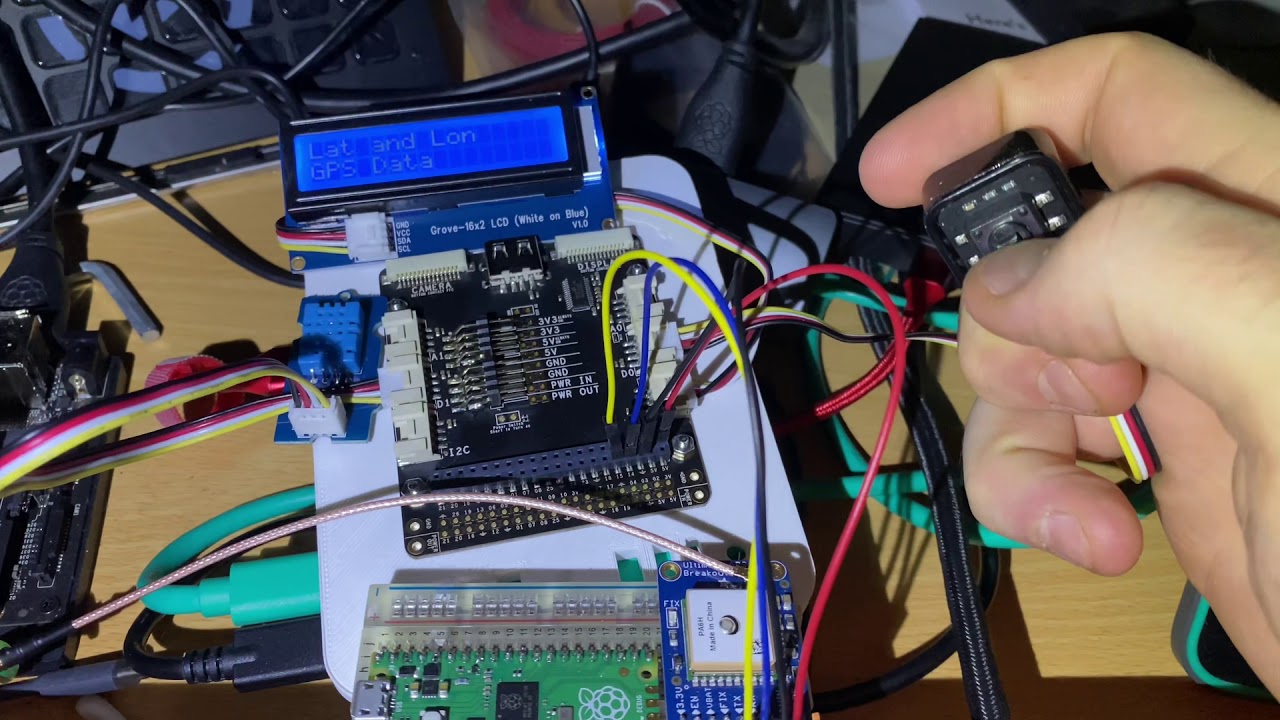 just wondering a few things
The USB socket, What's that for? is it just power in or out?
The pins in the middle, is that for power in and out? like the pads next to them
How do I get A0 and A1 working exactly?
Overall I like the board and looking to do more with it, think my plan is to do a long term project with it to see how it works for more than a short demo or testing but I think it will be ok.
What to I have planned for the board? well i would like to make a Personal Weather Station and integrate it to the Weather Channel personal weather station network, something like this bit incorporate solar and run from battery
https://projects.raspberrypi.org/en/projects/build-your-own-weather-station